Remember a while back I told the family if each person walked/ran/crawled 10th miles we would go to Swirll frozen yogurt? We all got our 10th miles done. I was up to nearly 50 miles. And we finally got to go. I'm not a big fan of food rewards (isn't that how I got in this shape?) but Swirll is a place we visit anyway so why not make it special by earning it?
Chuck enjoyed his.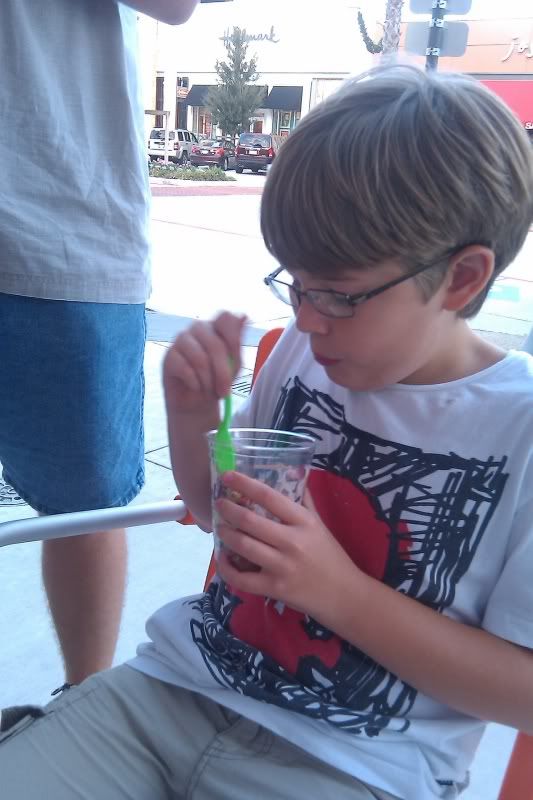 Congratulations, Charlie.
You did it, Rachel!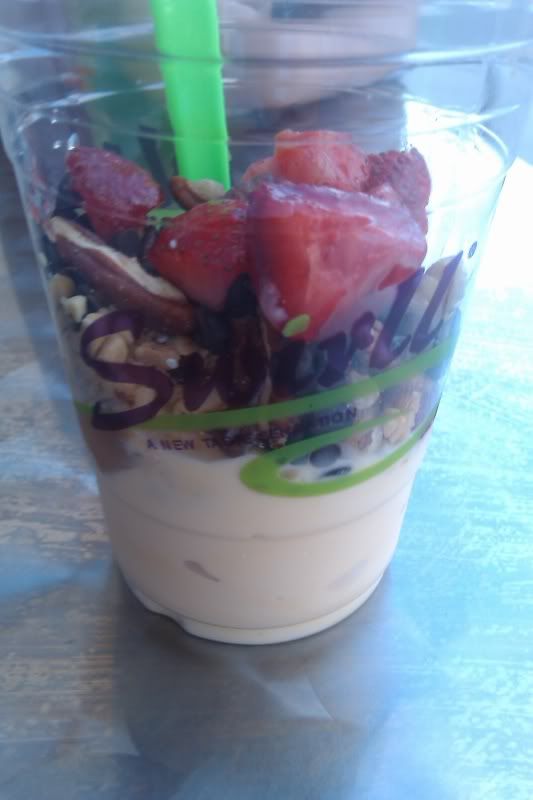 Mine: cake batter flavored with strawberries, nuts, and a very small amount of dark chocolate mini chips. Sweet.
That night the whole family went for a 5k walk. We had a great time walking and laughing by the lake. I never thought I'd be doing a 5k every day while on vacation. LOL
Charlie and I raced to street lights. The kids saved toads from a certain death on the roads. Chuck made us laugh. We heard a gun shot nearby. Saw fish swimming under the lights of the boat dock. Watched the moon play peekaboo behind the moving clouds. It was a good walk. We weren't fast but we had a lot of fun. Another 5k down.
PS I think it's amazing that I can sit in bed on vacation and blog from my Droid phone. Cool!