Monday I was so sore from pushing myself a little too hard. Or maybe I had sympathy soreness from watching the runners at the half marathon. I tell you I saw one girl stop running and grab her knee and I felt a twinge of pain in my knee too! sympathy pain.
I had to force myself to go walk. I'd say it was more of a waddle than a walk. Picture a duck going for a walk...that's me. My rear was sore and walking uphill and down was killer.
It took longer than usual but I completed 5ks #14. Two weeks! And I haven't missed one single day. I'm a little proud of that achievement. :)
After the walk I put on my swimsuit and headed for the hot tub. I hoped it might sooth my aching muscles. I don't really feel comfortable wearing a swimsuit in public so I wear a shirt over it. Let me tell ya, shirts are fun in a hot tub. They fill up with air and puff up. Some moments I looked like Dolly Parton and sometimes I looked pregnant. LOL
After the hot tub I jumped into the indoor pool for some swimming. Way to burn up those calories.
I guess it all helped out because I'm not nearly as sore today.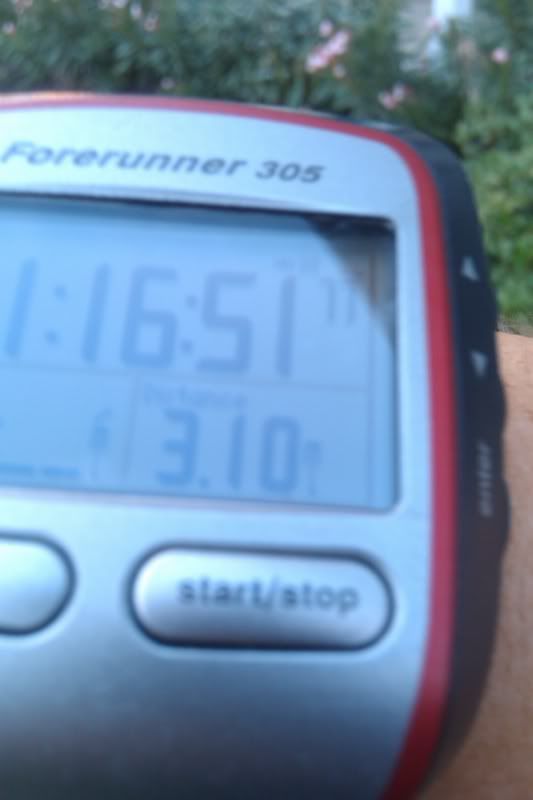 Hope your week is going great. Time to start thinking how to handle Thanksgiving temptations.