Exploring a city is a great way to get in some exercise and not even know it. We just had a great time but really burned off the calories.
Allow me to share our Austin city experience with you through pictures.
Puttin' on the..
At night there are places where the food trucks park and you can buy all kinds of treats a la carte. Must come back to experience this.
a chicken truck!
This one made me hungry!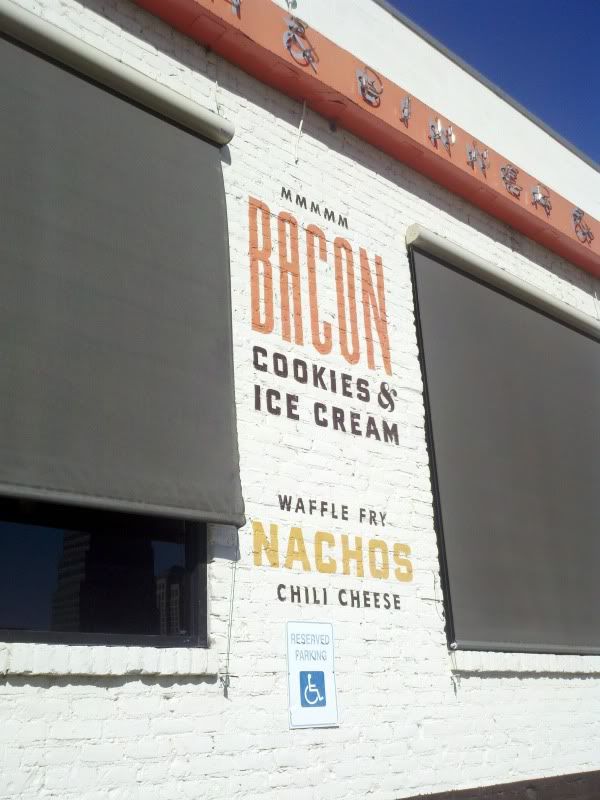 Bacon cookies?

I do believe it's time for lunch:
Hmmm. Should I have the lasagna log?
Nope. I think I'll have the salad (minus the croutons) and some chicken parmesan (most of it) and a few bites of spaghetti.
There are many shops and bars along 6th St.
This one had a welcome sign for me. Drizz-anxxx.
Damn Good Food. They said so. Must be true.

OK. We visited a Museum of the Weird.
The Fiji mermaid. So realistic! I believe!
 
Fossilized Faeries. PROOF that they exist.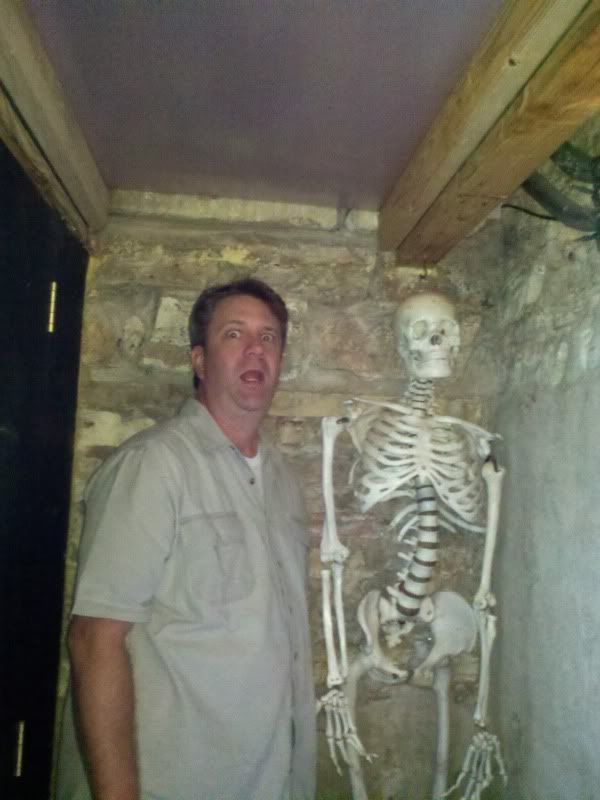 So scary.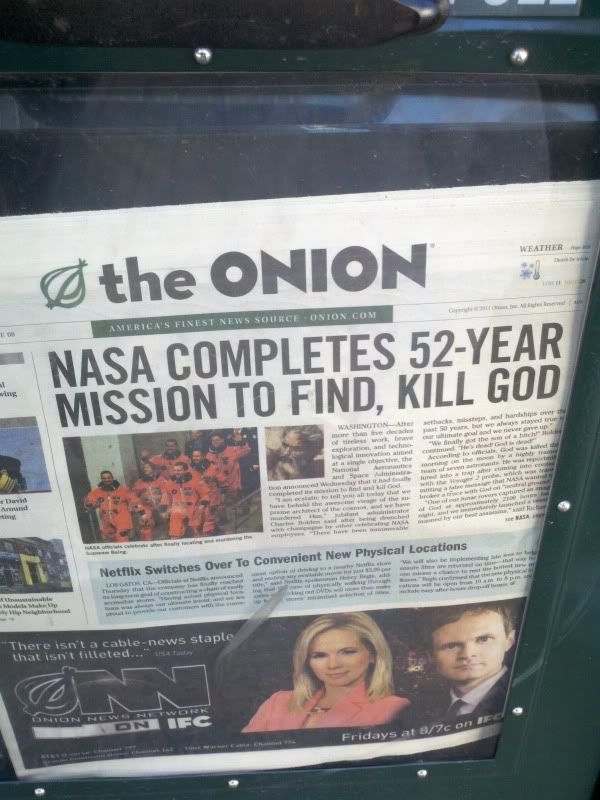 So that was the REAL mission of NASA the whole time!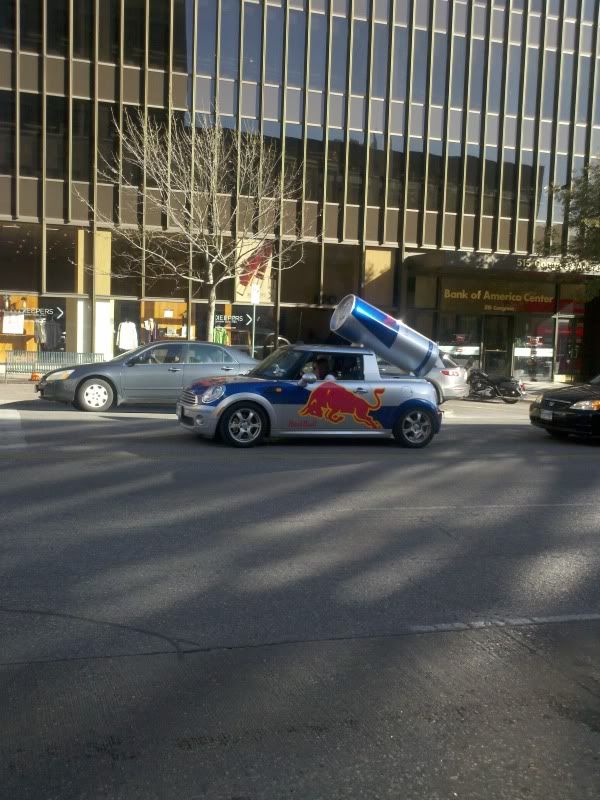 Energy on wheels. Gives you wings.

Heading back to the hotel to freshen up before the concert we ran into some HEAVY traffic.
These were like giant beach balls that the crowd would hit back into the air. They would light up at the same time. Incredible!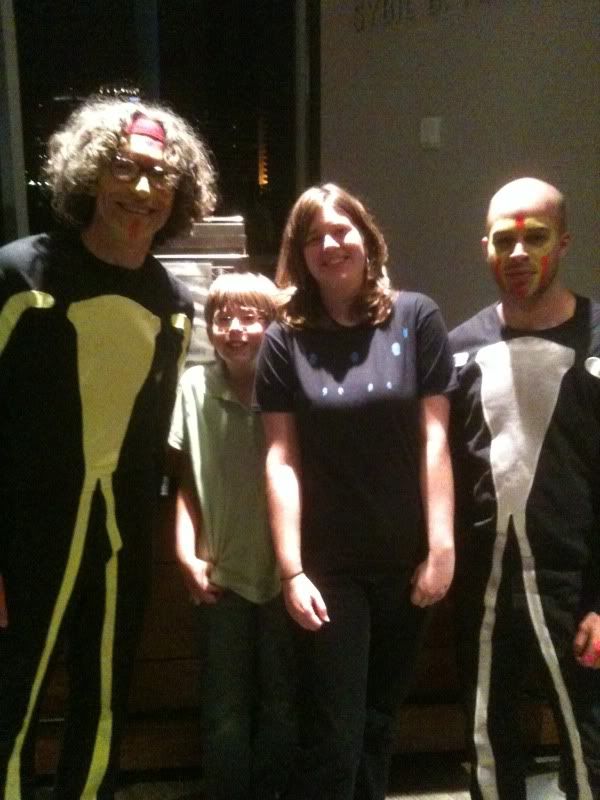 The kids got pictures with some of the members of the group.
Austin was a lot of fun. I know we only saw a fraction of the city so we'll have to go back again. :)
Poor Rachel was exhausted but had a sleepover to go to as soon as we got back Saturday. She stayed up until 3am and got up at 7:30am! Sunday she was a zombie.
Exercise and "diet" news: Doing good. I haven't run in a while so I'm going to start back with an easy 3 miler this week and progress back to my training schedule.
I have really enjoyed lifting weights. It's amazing to see the changes in my body. I love seeing the muscle definition. I lifted Thursday before we left and Sunday when we were back home. Today (Monday) I start a new strength training routine from Oxygen magazine.
Rachel and I can wear the same clothes so it's pretty cool to be able to borrow her jeans since I only have 1 pair of black jeans that fit now. Time to go shopping.
Hope your weekend was fun and filled with happiness.