Tuesday started out like any normal day. Gulp down some caffeine, make a blog post, eat some breakfast. But this time I decided to try a slightly larger crumb of Glucophage. No big deal.
Rachel had a hair appointment. Gotta get prettied up for the dance this week. :)
During: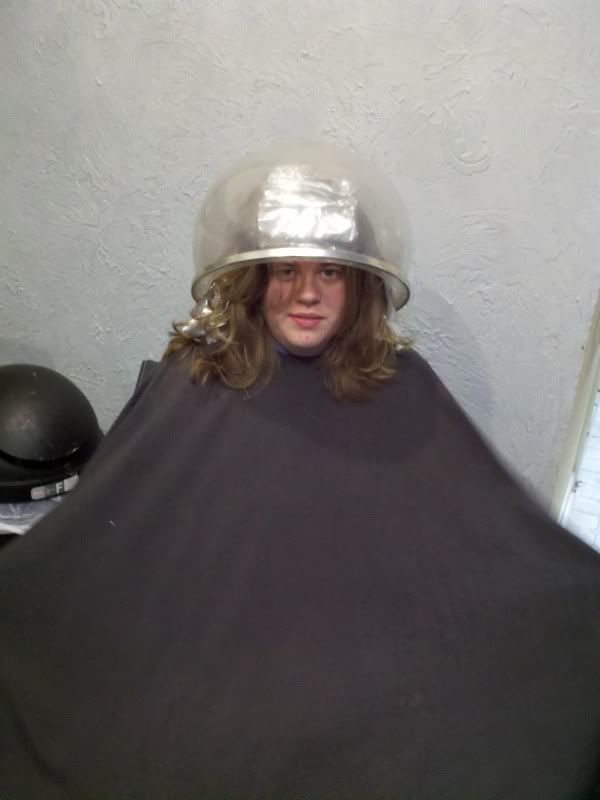 After: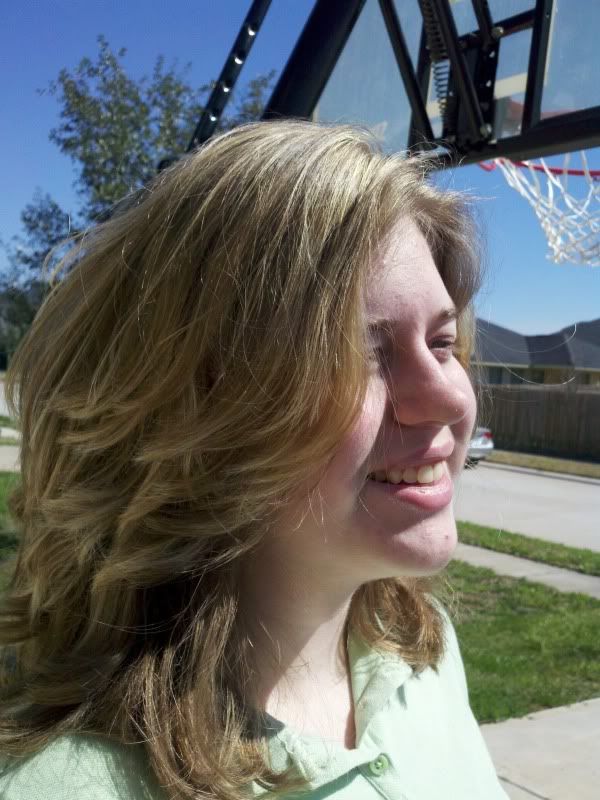 She has such beautiful thick hair.
Time for lunch. Hmmm....I think I'll try a larger crumb. I really am ready to drop these pounds.
I take the crumb then go grocery shopping. Somewhere along the way I start to feel bad. Tired. Nauseated. Lethargic. By the time I leave the grocery store I feel like death warmed over. (That's bad)
Get to the car and Rachel calls:"Can you pick up some black poster paint?" "Yeah, sure." And then I almost started to cry a little at the thought of walking to the back of Hobby Lobby to get the paint. I felt so tired and terrible.
I made the kids unload the groceries and put them away while I crawled into bed The kids volunteered to bring in the groceries and put them away while I rested. I was supposed to run today according to my trusty workout schedule but I knew it wasn't going to happen so I didn't fight it although I did feel guilty. Ah yes, nausea with guilt sprinkled on top.
Chuck was kind enough to cook dinner while I sat in a vegetative state watching TV. I don't even remember what I watched. LOL I felt so spaced out.
I do remember Biggest Loser though. Very emotional episode. I won't spoil it for anyone but it was a real tear jerker.
I took no crumb last night with dinner. Didn't want to compound the problem. Not sure if that was the best idea but I had a watchdog (hubby) telling me that I was not going to take it last night. I complied. :)
Lesson learned: do not try to hurry the process. Follow doctor's orders.
*file under: stupid sh*t I do*