You can almost feel spring in the air. Blue skies. Everything is turning green. Warmer temps. It's my favorite time of the year.
Started the day with two fried eggs, some sliced strawberries, and 1 piece of toast. Yum! It kept me satisfied for hours.
Rachel had biology lab today so while she was busy dissecting critters, Charlie and I stopped for lunch at McDs. I had a quarter pounder with cheese on half a bun (healthy, yes?) and a side salad. While we were there this fine piece of car pulled into the parking lot.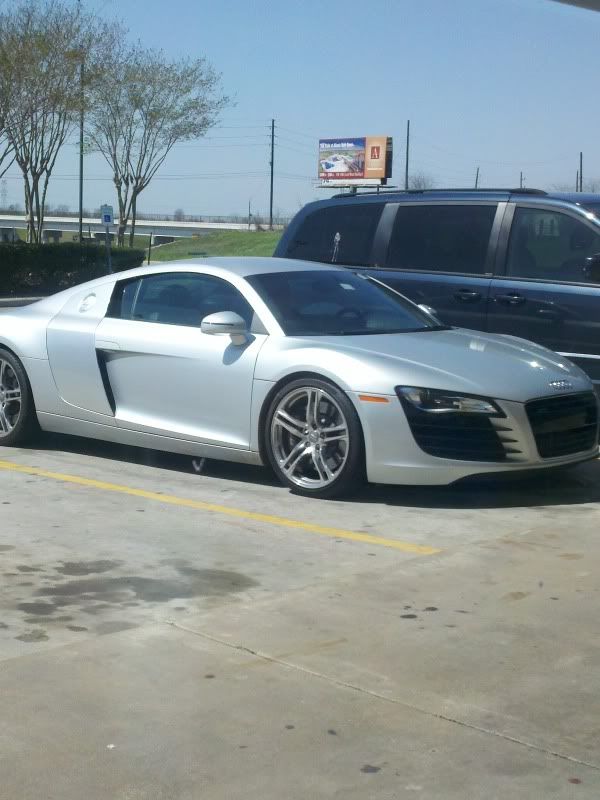 HA! Just noticed a bird decorated the back window of my van. LOL
An Audi. Parked right by my miniature van. I think that should be my next car. Niiiiiiiice. Not going to happeeeeen.
After lunch Charlie and I went for a nice 2 mile walk. It was a "stop and smell the roses" walk.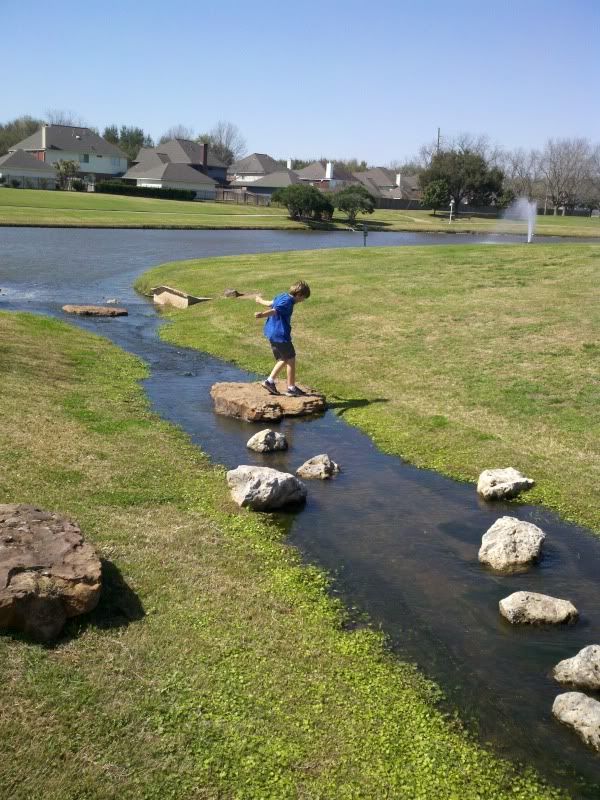 Every where there were signs of spring.
For dinner I made a huge taco salad: lots of greens, taco meat, pinto beans, salsa, cheese, Greek yogurt and a little dressing. Yum! For dessert I found some sugar free butter pecan ice cream and had a little bit in a coffee mug but it must have been hiding in the freezer for a while because it made my tummy say ugly things. :(
Good news: Chuck is not going to Calgary on Sunday!!! He still may have to go but it won't be this Sunday so I'm a happy camper once again. Yay! Still has a rush on his passport so he can be ready.
More Good News: I'm down to 182 this morning! Yay! Another pound gone. Slowly but surely.